We pledge to keep you safe with our minimal contact pick up
We use plexiglass counter shields to observe social distancing protocols
Floor decals at our rental counters, so you will stay six feet from other customers
Disposable gloves and/or hand sanitizer will be available
Rental sales agents will be following local safety guidelines
Paperless rental agreements are available at most locations
We are limiting the amount of passengers on each bus
In many locations, you can use Avis Preferred to walk directly to your vehicle, ensuring a full contactless experience.  Use our app to choose your vehicle and make any modifications needed to your rental.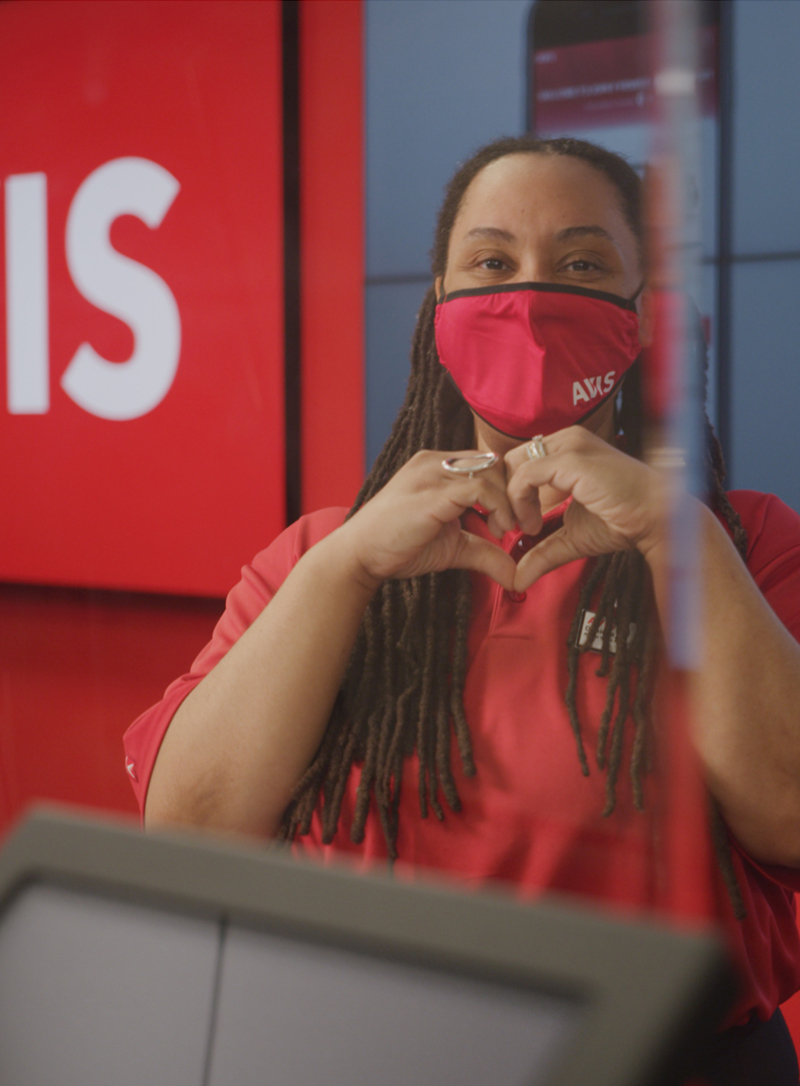 we pledge that you'll leave our facility safely
You can leave your window closed upon exit, and simply hold your driver's license up to the window
Our exit gate agent will verify your information from outside
Our employees will focus on cleaning and disinfecting common touch points in and out of the car using products that can be used against SARS-CoV-2, the cause of COVID-19‡. These touchpoints include, but are not limited to: 

Steering area that includes wheel, steering column controls and driver console area
Center area that consists of console, cup holder, touch screen, radio controls, climate controls, rear view mirror
All air conditioning exhaust vents and glove box
All door handles, lock/unlock controls, window controls and door jambs
All seats, seat adjustment controls, handles and headrests
Rear center console, cup holder and climate control area
Rear armrest, cup holder and fold down area
All seat belts, buckle and clips
Exterior door handles, trunk handle and fuel door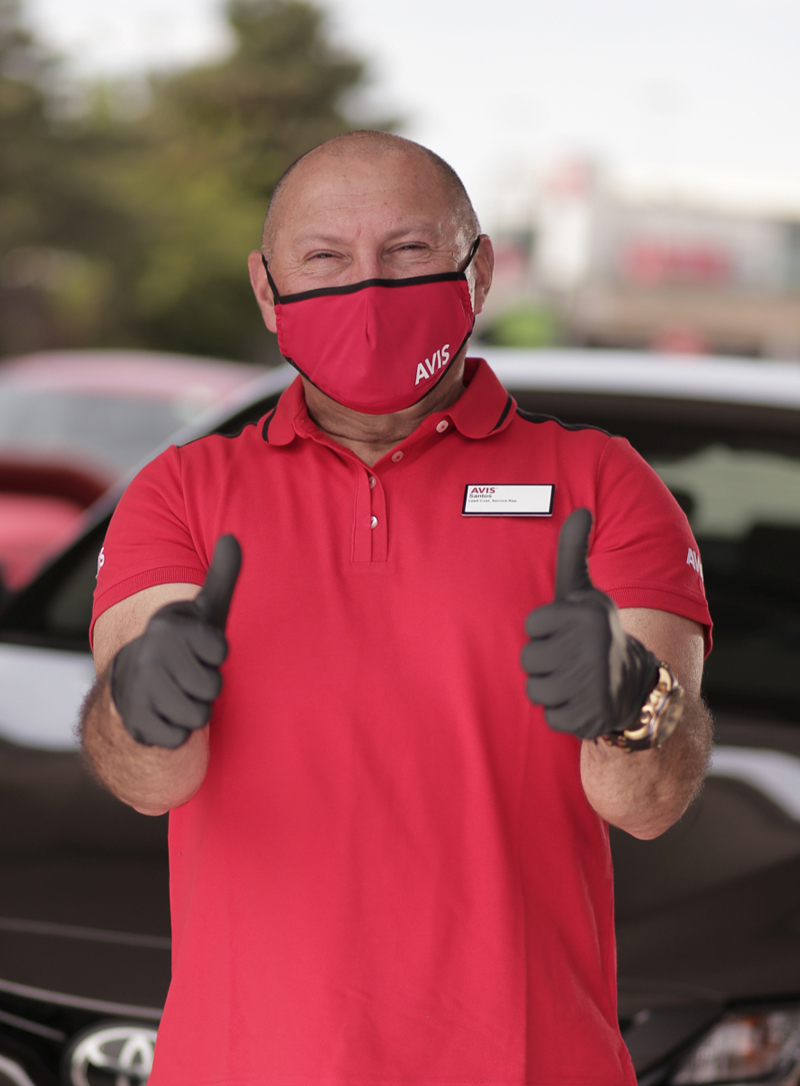 We pledge to disinfect your rental car like it's our own
We've exclusively partnered with Lysol, the number one disinfectant brand in Canada

*
Lysol®  scientists and germ experts have helped shape our disinfection protocols, to help keep you safe
We will send your receipt to the email address on file, or you can retrieve your receipt by clicking here
A paper receipt will be available if required
Further cleaning will happen after the vehicle is moved to our cleaning stations, to ensure that multiple cleanings are done for each vehicle
To view our vehicle safety FAQs, click here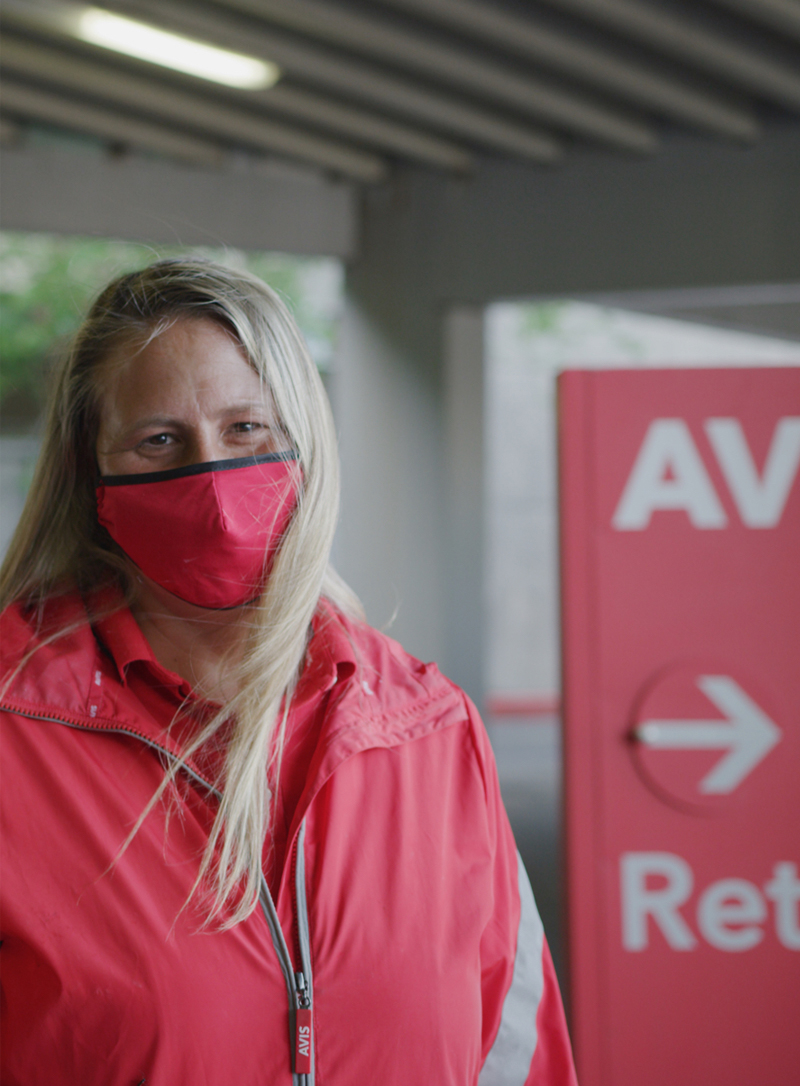 In our eyes, in our voice, you'll see our safety pledge to you
To ensure that we adapt our standards to the current environment, we've developed a partnership with Hip Hop Public Health, a nonprofit that's helping us design employee safety training that improves our safety standards
Employees are required to wash their hands frequently and have been trained on CDC guidelines, including products and processes available to ensure your safety
Employees are required to stay home if they don't feel well
If you must travel during this time, or if you are planning future travel, we are here for you and want you to know that every one of our employees is working diligently to provide the highest levels of safety at our facilities and in our vehicles. Rent with confidence from Avis, now backed by more effective safety training from Hip Hop Public Health.
*Largest Business among Competitors in Disinfection
†Highest in Customer Satisfaction with Rental Car Travel Apps – J.D. Power 2019
‡Per EPA's List N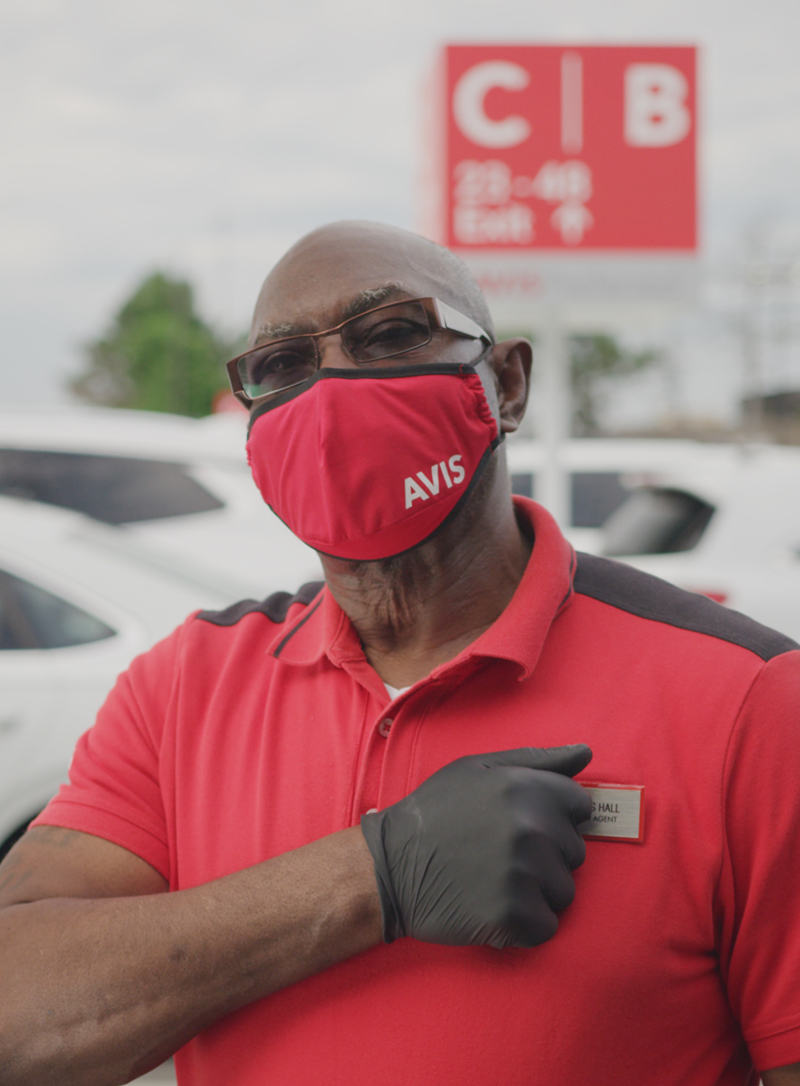 Build #:
Revision #:
Build Date: