Choose your car at pickup.
You can exchange or upgrade your car before arriving at the rental location, quickly return your car, lock and unlock your car and more real-time rental features with an Avis Preferred Membership. New to Avis Preferred? You can verify your driver's license ahead of time with CLEAR to skip the counter on your first visit and enjoy all these features.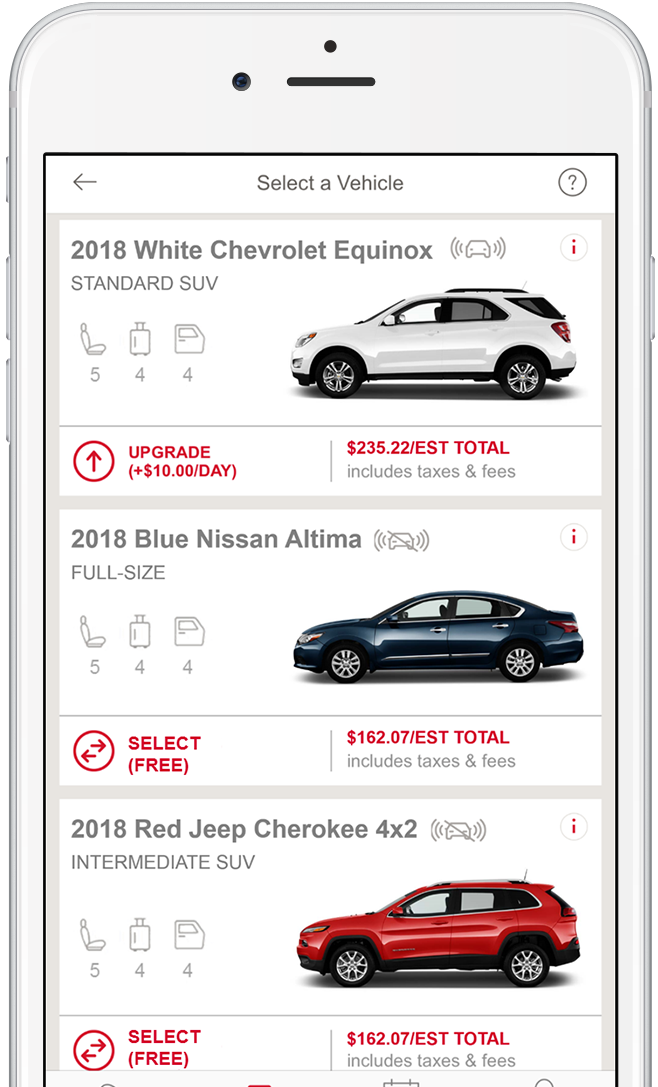 The Avis App
New Look. New Experience. Take Control.